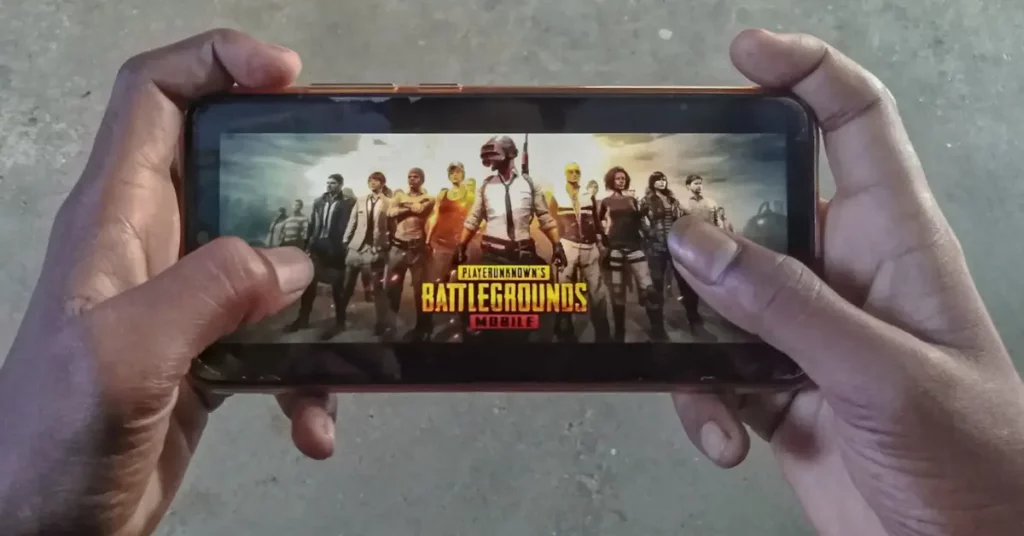 Welcome to our comprehensive guide on the evolution of Battlegrounds Mobile India (BGMI), a groundbreaking mobile gaming experience that has taken the world by storm. In this article, we will delve into the features, gameplay, and recent developments of BGMI, aiming to provide you with all the essential information you need. Join us as we explore the exciting journey of BGMI and discover how it has captivated millions of players worldwide.
A New Era of Mobile Gaming
Battlegrounds Mobile India, developed by Krafton, is a highly immersive battle royale game designed for mobile devices. Offering a seamless gaming experience, BGMI has redefined the mobile gaming landscape, captivating both casual and competitive players alike. With its stunning graphics, intuitive controls, and action-packed gameplay, BGMI has become a favorite among mobile gaming enthusiasts across the globe.
Unveiling BGMI: A Glimpse into the Future
Krafton recently shared a captivating glimpse of BGMI on their new YouTube channel, igniting a wave of excitement among gaming enthusiasts. The video showcased the game's impressive visuals, realistic mechanics, and an array of exciting features that promise an unparalleled gaming experience. As the anticipation builds, let's take a closer look at what makes BGMI stand out from the crowd.
Immersive Gameplay
BGMI offers a dynamic and immersive gameplay experience that keeps players on the edge of their seats. With its vast and detailed maps, players can explore diverse terrains, ranging from sprawling cities to desolate landscapes. The game's realistic graphics and stunning visual effects create an engaging environment that enhances the overall gaming experience.
Thrilling Battle Royale Mode
At the heart of BGMI lies its exhilarating Battle Royale mode. Players are dropped onto a remote island, where they must scavenge for weapons, ammunition, and resources while battling opponents in a fight for survival. The game's intense gameplay mechanics, coupled with its realistic gunplay and strategic elements, make each match a heart-pounding experience.
Extensive Arsenal of Weapons and Equipment
BGMI offers a vast array of weapons and equipment, ensuring that players have numerous options to customize their playstyle. From assault rifles to sniper rifles, shotguns to pistols, players can find their preferred armaments to dominate the battlefield. Additionally, the game introduces a wide range of tactical gear, including armor, helmets, and backpacks, further enhancing the gameplay strategy.
Collaborative Gameplay and Communication
BGMI emphasizes teamwork and collaboration, providing players with various communication tools to coordinate with their squadmates. Whether it's through voice chat or in-game pings, players can strategize, share information, and execute coordinated maneuvers, fostering a sense of camaraderie among teammates.
Constant Updates and Community Engagement
Krafton, the developer of BGMI, actively listens to player feedback and consistently updates the game to enhance the overall experience. By introducing new features, optimizing gameplay mechanics, and addressing bugs and issues, Krafton ensures that BGMI remains a dynamic and evolving gaming platform.
BGMI Gameplay 2023
Outranking the Competition: Unleashing the Power of BGMI
In the ever-evolving world of mobile gaming, BGMI stands out as a revolutionary force that continues to gain traction and captivate a massive player base. With its immersive gameplay, stunning graphics, and regular updates, BGMI has become a formidable contender in the battle royale genre.
By offering comprehensive guides, sharing expert tips and strategies, and fostering a vibrant gaming community, we aim to empower players to maximize their BGMI experience. Our commitment to delivering high-quality content, combined with our passion for the game, positions us as a reliable source for all things related to BGMI.