In today's digital age, smartphones have become an integral part of our lives, serving as our go-to devices for communication, entertainment, and capturing precious moments. Among the various features that consumers look for in a smartphone, the camera holds significant importance. With advancements in technology, smartphones now come equipped with high-performance cameras that rival the capabilities of dedicated digital cameras. In this article, we will explore the best smartphones with high-performance cameras available in the Rs 15,000-40,000 price range.
Finest Smartphone Cameras Under Rs 40,000
Google Pixel 7a:
The Pixel 6a was highly regarded as one of the best camera phones priced below Rs 45,000 in 2022. Its successor, the Pixel 7a, brings significant improvements with a 64MP primary lens and a 13MP ultra-wide lens. Google's Night Sight feature gives the Pixel an advantage in low-light photography. The Pixel series has established itself as a leader in computational photography, offering various camera tricks such as the Magic Eraser for removing photobombers and Photo Unblur for enhancing images taken on other devices. The Long Exposure Mode on the Pixel 7a is particularly noteworthy.
Price: Rs 39,999 (after a Rs 4,000 instant cashback on HDFC cards)
Samsung Galaxy A54 5G:
The Galaxy A54 5G is a substantial upgrade over its predecessor, the A53. It boasts a triple rear camera setup consisting of a 50MP lens, a 12MP ultra-wide lens, and a 5MP Macro lens. The ultra-wide lens delivers impressive images, while the primary lens benefits from optical image stabilization (OIS). Samsung's 'Nightography' solution and AI capabilities ensure excellent low-light performance in this price range. The device also features a 6.4-inch Super AMOLED display (1080×2340 pixels) with a 120Hz refresh rate, providing an immersive viewing experience.
Price: Rs 38,999
Redmi Note 12 Pro+ 5G:
Xiaomi's Redmi Note 12 Pro+ 5G is the first smartphone in India to feature a 200-megapixel pro-grade HPX Sensor, coupled with Xiaomi's super OIS for capturing stunning details. The addition of atomic layer deposition (ALD) and an Ultra-Low Reflection Coating reduces glare and improves results in challenging lighting conditions. The rear camera setup also includes an 8MP ultra-wide lens and a 2MP macro lens. The device is powered by a robust 4980 mAh battery.
Price: Rs 29,999 onwards
OnePlus Nord 2T:
The OnePlus Nord 2T pays homage to the OnePlus devices of the past while offering the features that matter most to users. Its rear camera setup combines a 50MP Sony IMX766 primary lens, an 8MP ultra-wide lens, and a 2MP mono lens. The Nord 2T delivers impressive low-light images, thanks to OIS and OnePlus's Night mode. The device excels at capturing Night Panoramas, and its 32MP selfie camera is also noteworthy.
Price: Rs 28,999 onwards
Vivo T2 5G:
Vivo's T2 5G offers excellent value for money, including its overall camera performance. The dual rear camera setup combines a 64MP primary lens with a 2MP portrait lens. It delivers above-average low-light performance and captures sharp portraits. The device also features a 16MP selfie camera but lacks an ultra-wide lens.
Price: Rs 18,999 onwards
iQOO Z7 5G: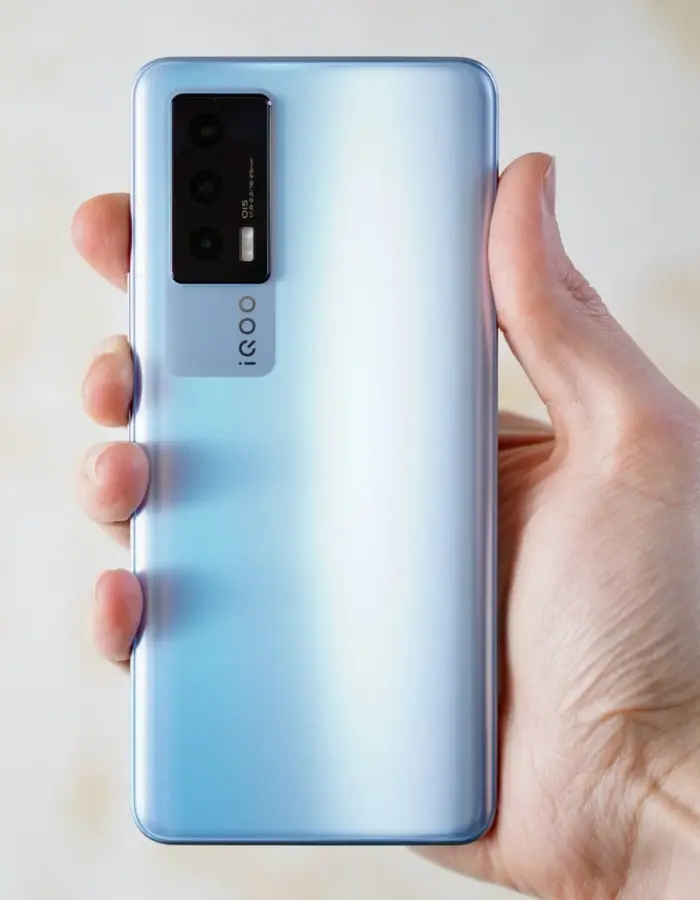 The iQOO Z7 5G is a feature-packed smartphone priced below Rs 20,000. Weighing just above 170 grams, it feels comfortable in hand. The camera specifications are similar to the Vivo T2 5G, with a dual rear camera setup led by a 64MP primary lens with OIS. While lacking an ultra-wide camera, it excels at capturing impressive portrait images across various lighting scenarios.
Price: 18,999
Importance of High-Performance Cameras in Smartphones
The importance of high-performance cameras in smartphones cannot be overstated. These cameras allow us to capture moments and memories with exceptional clarity and detail. Whether you're a professional photographer or an amateur enthusiast, having a smartphone with a powerful camera can elevate your photography skills and enable you to take breathtaking shots on the go.
Factors to Consider when Choosing a Smartphone with a High-Performance Camera
When choosing a smartphone with a high-performance camera, several factors need to be considered to ensure you make the right choice. Let's delve into some key factors that will help you identify the best smartphone for your photography needs.
1. Camera Specifications
One of the essential factors to consider is the camera specifications. This includes the megapixel count, sensor size, and aperture of the camera lens. A higher megapixel count allows for more detailed images, while a larger sensor size and wider aperture enable better low-light performance.
2. Image Quality
Image quality is a crucial aspect of smartphone photography. Look for smartphones that offer features like image stabilization, HDR (High Dynamic Range), and advanced image processing algorithms. These features contribute to sharper images with accurate colors and better dynamic range.
3. Low-Light Performance
Low-light photography is often a challenge for smartphone cameras. However, some smartphones excel in this area by offering larger pixel sizes, wider apertures, and advanced noise-reduction techniques. Prioritize smartphones that deliver excellent low-light performance.
4. Optical Image Stabilization
Optical Image Stabilization (OIS) plays a vital role in reducing blurriness caused by shaky hands or camera movements. This feature compensates for motion, resulting in sharper and more stable images and videos.
5. Camera Features and Modes
Look for smartphones that offer a variety of camera features and modes to enhance your photography experience. This can include manual controls, portrait mode, night mode, panorama, and various creative filters. These features allow you to experiment and capture unique shots.
6. Video Recording Capabilities
Video recording has become an essential part of smartphone cameras. Consider smartphones that support 4K video recording, offer video stabilization, and provide additional features like slow-motion and time-lapse recording.